Carbon Dioxide and Methane Sensing for Anaerobic Digestion and Biogas Applications
Introduction to Carbon Dioxide and Methane Sensing
Anaerobic Digestion (AD) of biological materials produces various gas components in various proportions depending on the source material (or feedstock). It occurs naturally where organic materials are stored in the absence of Air and is the process that leads to the production of Landfill Gas and Biogas. Many materials may be decompose to produce Methane using AD, either solely or as a mixture of slurries, purpose-grown crops, food or organic waste material.
The composition of the "Biogas" produced varies depending upon the feedstock and the Anaerobic Digestion process itself. In order to control the fermentation process and to determine what further treatment the gas requires, it is normal to measure various components of the gases at the biogas systems point of fermentation.
Early gas detection through carbon dioxide and methane sensing is crucial to the evaluation of the efficiency of the Anaerobic Digestion process. If concentration levels are too high or too low, this can indicate a drop in the efficiency of the fermentation process. Key gases detected are CH₄, (the useful fuel component), CO₂ and H₂S (potentially dangerous by-products).
In biogas plants, the concentration of CH₄ in a working plant at the fermenter varies between 50%-75%, which is well above the Upper Explosive Limit (UEL) with the remaining gas being mostly CO₂ and Nitrogen. Due to the flammable nature of Methane (CH₄), the risk of asphyxiation from CO₂ and the risk of poisoning by H₂S, most plants also feature ambient air monitoring to protect personnel from any unplanned accumulation of leaked gas.
Our high performance OEM gas detector, the Gascard NG is capable of real-time measurement of CO₂ and CH₄ from 0-100% to 0-3000ppm.
OEM
Gascard NG is an OEM sensing solution, for measuring either Methane (CH₄) or Carbon Dioxide (CO₂) having been designed for easy integration by system integrators.
Available to measure 0-100% or 0-30% of CO and 0-30% of CO₂, the sensor features on board Barometric Pressure Correction, and extensive Temperature compensation.
The Gascard NG has a range of different interface options, including analogue 4-20mA/0-20mA/0-5v, true RS232 communication, optional on board LANsupport, and a serial interface for interfacing relay alarms. The on-board firmware supports either a traditional 4 segment LCD or a modern graphical display.
For OEM development, Edinburgh Sensors, can provide an evaluation kit consisting of a Gascard NG sensor, an advanced graphical display interface, allowing easy evaluation of the Gascard NG functions.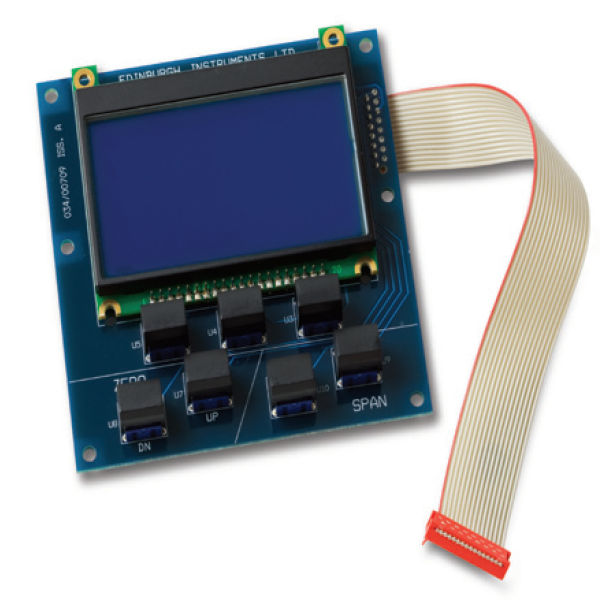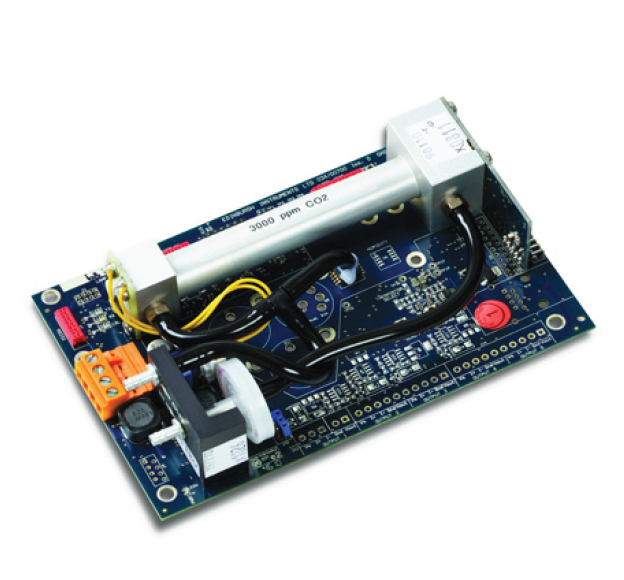 Turn-Key Solutions for Carbon Dioxide and Methane Sensing
In an addition to OEM Gas sensors, Edinburgh Sensors have been providing Gas Monitors based upon our proprietary infrared sensor technology for many years, with tens of thousands of our monitors in operation worldwide.
The Guardian NG Gas Monitor is wall-mounted, in an IP54 enclosure, with an integral power supply and sample pump, allowing samples to be taken remotely from over 30 meters away. This Gas Monitor can be provided to measure 0-100% of Carbon Monoxide (CO) or 0-30% of Carbon Dioxide (CO₂). The Monitor features volt free relay alarm outputs, controlled by programmable alarm levels; an accurate temperature and pressure compensated measurement of the gas concentration via 4-20mA( or 0-20mA) and RS232 interface; and a graphical user interface with password protection – allowing not only display of the compensated gas measurement, but control of the Gas monitor calibration and alarm functions. The use of password protection provides additional security to the system.
The Gascard NG and Guardian NG require low maintenance, so there are no hidden expenses. Wherever you are in the world, our Engineers are available to provide one-to-one customer service and technical support throughout the evaluation and system integration process. We have the enviable reputation of being a key supplier of robust modern sensors instruments designed to deliver fast, accurate and reliable measurements day in day out. We are proud to say that our gas detection products are currently used in Landfill, Biogas and Anaerobic Digester control and monitoring systems worldwide.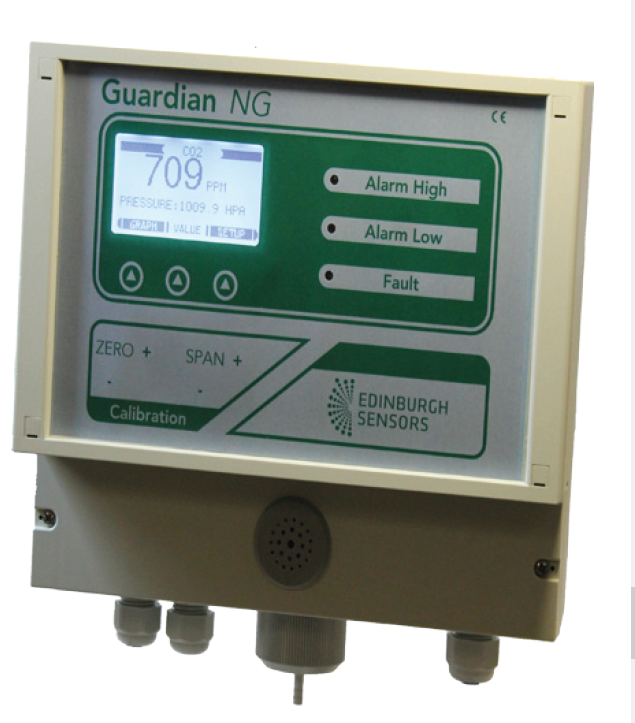 Get in touch for carbon dioxide and methane sensing assistance
If you have enjoyed this application note, please do not hesitate to contact a member of our Sales Team who would be delighted to work together in order to find the best product to suit your needs.