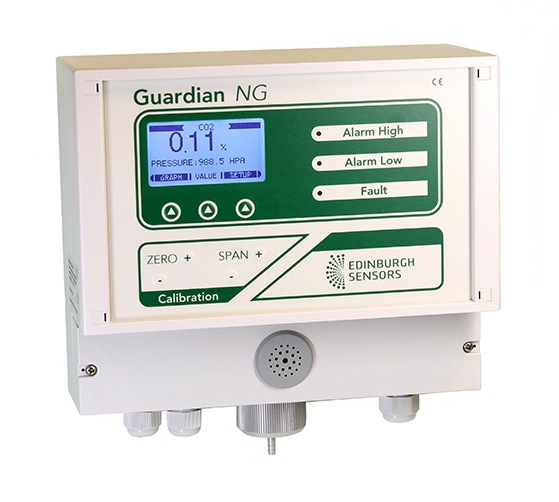 Guardian NG Gas Monitor
Infrared Gas Monitor
The Guardian NG range infrared gas monitor supplied by Edinburgh Sensors offer near-analyser quality, continuous sampling, measurement and display of target gas concentrations. The 'Guardian NG' gas monitor range provides high accuracy detection and measurement of either CO2 or CH4 gases, where detection level ranges of between 0 – 3000ppm and 0 – 100% by volume are required. The equipment is used for single gas measurement at a time.
Get in touch…
If you are interested in our range of cutting-edge infrared gas monitors, please do not hesitate to contact a member of our sales team today by following the link below.
Contact Us Today
Gas Monitor Key Features
True volume % readout over a wide range of pressures (pressure compensated).

Easier set up using on-screen menus.

Graphical display of historic readings possible over a user-defined period.

Relay and fault outputs for control of external devices.
Gas Monitor Brochure Downloads