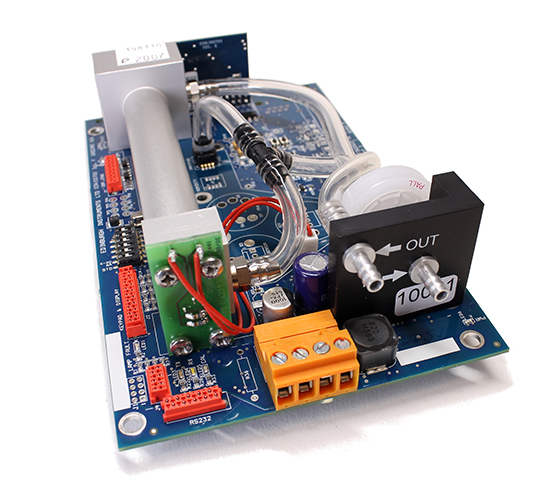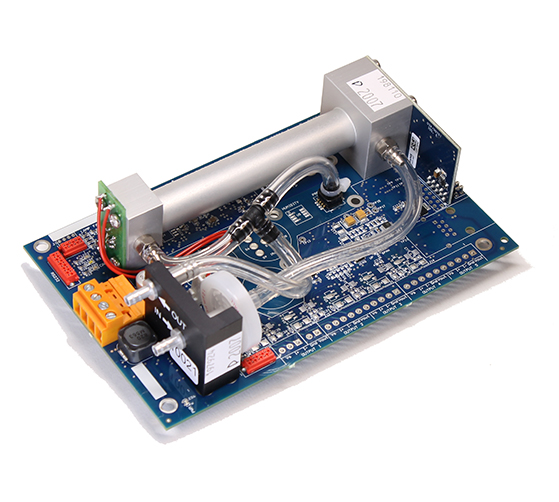 Chillcard NG
Infrared Gas Sensor
The OEM Chillcard NG range of infrared gas sensors from Edinburgh Sensors is designed for the measurement of refrigerant gases such as R125 and R134a and provides a long-term stable solution to the measurement of these and other refrigerant gases.
The Chillcard NG range now includes two new gases, CO (carbon monoxide) and CO2 (carbon dioxide). The equivalent Gascard NG sensors for these gases are designed for use in air-like atmospheres and have reduced source lifetimes when exposed to high levels of hydrogen in the sample stream.
All orders are shipped with free logging software information on a USB key. You will simply need to purchase a cable.
Contact Us Today
Key Features
On-Board Barometric Pressure Correction in the Range 800mbar - 1150mbar.

Extensive temperature compensation.

Silicon micro-machined IR source.

Minimum operating voltage 7V and wide operating minimum voltage range (7V - 30V).
Brochure Downloads