Gas detectors are vital for home and building safety; they do however have various other functions and support a wide range of industries in their work.  At Edinburgh Sensors, we understand that choosing a suitable provider for your gas detector and gas sensing needs can be a daunting task.
That's why we have compiled a list of the top 5 reasons why you should chose us for cutting-edge gas detection solutions producing the most accurate, safe and reliable results.
1. A global company, manufactured here in the UK
Edinburgh Sensors has a global reputation for high performance. We offer high quality gas sensing solutions on a global scale, with our products manufactured locally at our Scottish HQ.
We have distributors across the world in locations ranging from Australia to Thailand to Brazil. An Edinburgh Instruments gas detector is respected worldwide, they are known for their high quality and precise results.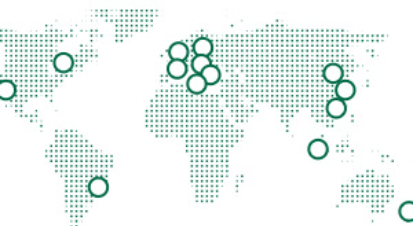 2. Edinburgh Sensor Gas Detector: Built on Over 30 Years of Research
Since 1971, Edinburgh Sensors has been designing and manufacturing a comprehensive range of gas sensors based on non-dispersive infrared (NDIR), fail safe gas sensing technology.
The application of our continued research and development has contributed to several major advances in the world of infrared gas detectors. Our ground breaking research has delivered a comprehensive portfolio of products for the detection of CO, CO2, CH4 and many other gases. We continue to pioneer developments as we explore new opportunities using NDIR and non-NDIR technologies. We are always looking forward to see where our research will lead.
3. We produce a wide range of bespoke gas detector and gas sensing products
Our diverse range of robust OEM Gas Sensors and Gas Detectors enable the fast, reliable and continuous detection of many gases.
OEM sensors by Edinburgh Sensors are manufactured to the highest specification for integration into a wide range of systems providing accurate measurements of CO, CO2, CH4 and many other gases. Our CO Sensor, CO2 Sensor, and CH4 Sensor can all be used in conjunction with single use gases and are an ideal solution for those applications where accuracy, safety and reliability are paramount.
Please browse our range of products: https://edinburghsensors.com/products/oem-co2-sensor/

4. We sell gas detectors to a wide range of industries
At Edinburgh Sensors we are proud to be able to provide bespoke gas sensing solutions to a number of different industries such as…
We have produced a range of application notes to inform you about how our products can be used within some of these industries, such as 'methane and carbon dioxide sensing for landfill gas monitoring' and 'carbon dioxide monitoring for indoor air quality'.
If you would like to learn more about how our products can specifically assist you, please don't hesitate to contact us today as we are always keen help.
5. We're here to help
Our team prioritise keeping our customers in the loop with our latest research, products and news. Therefore, we are constantly creating fascinating new content for our website and updating our social media platforms. Why not join us on Facebook, Twitter and LinkedIn?
If you are struggling with anything, we have a FAQs and video tutorial section on our website and we encourage customers to get in touch if they have any queries at all as our team is happy to help.
In addition, we send out a monthly e-newsletter to keep our community informed and up to date. You can sign up today!
Contact us Today
If these 5 reasons have persuaded you to choose us, please get in touch. Simply let us know how we can help you solve your gas sensing requirements. We look forward to hearing from you!