At 8am on a wet and windy Sunday Morning, nine brave runners from across the Techcomp Companies set out on the 13 mile trek from the centre of Edinburgh all the way to Musselburgh as part of the Edinburgh Marathon Festival (EMF) 2019.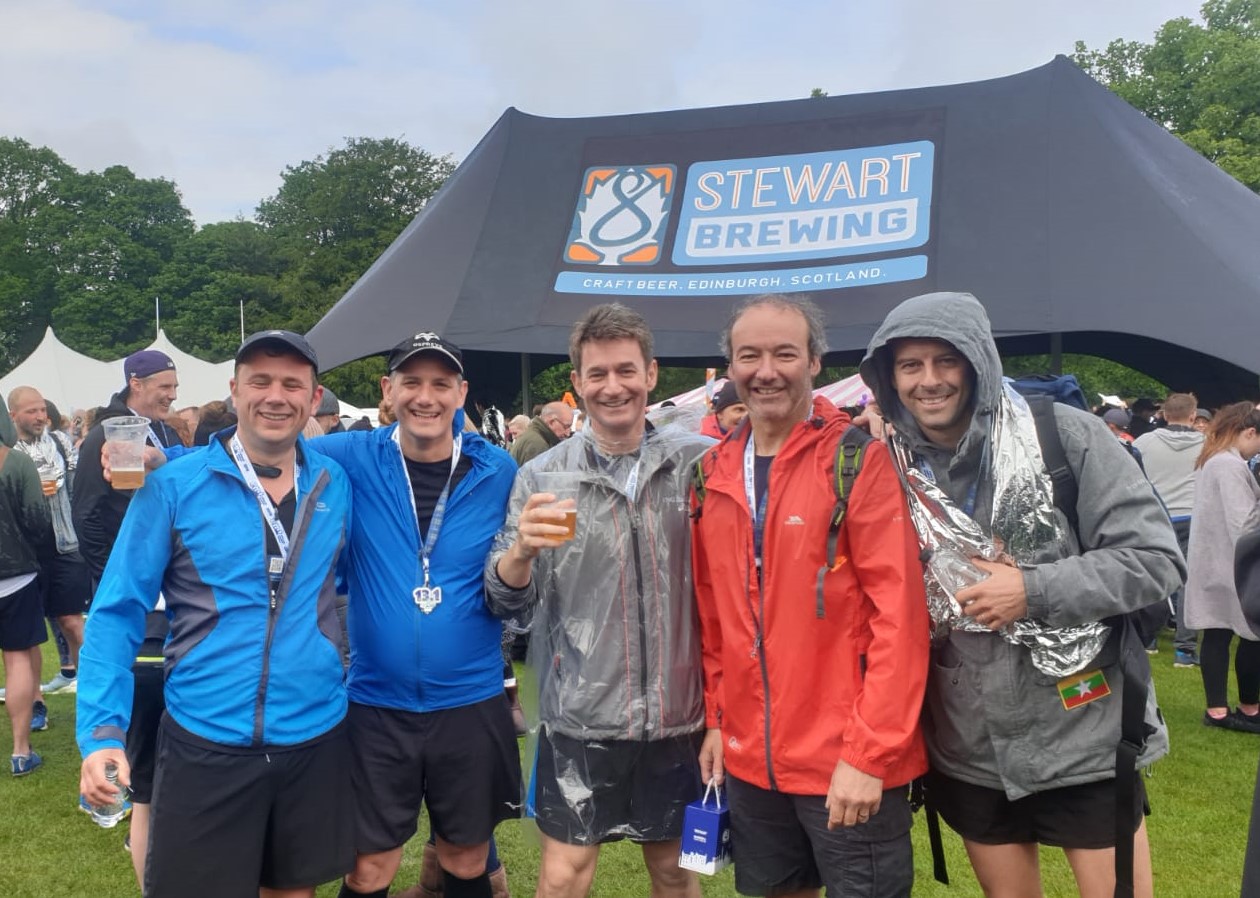 After months of training and despite the damp conditions, everybody gave it their all and finished with speedy times so a huge congratulations goes out to all the runners! We had a great mixture of participants from different parts of the business and of all ages – some were half marathon newbies and some ex-national level athletes! Special mentions go to first place Mark McCallum, second place James Heede and third place Chris O'Connor.
The event was held for a good cause as we ran a charity sweep where employees across the companies were invited to guess the finishing order of our runners.  Unfortunately no one guessed correctly but thanks to everyone's generosity we have raised money for the Ronald McDonald Children's House Charity. The charity provides free accommodation to families whose seriously ill child is being treated at the Royal Hospital for Children, Glasgow and other hospitals in the West of Scotland.
Of course the team rewarded themselves with a well-deserved beer and curry afterwards, which one runner has referred to as 'definitely the most enjoyable part of the race!' There were smiles all round as you can see in the photo below.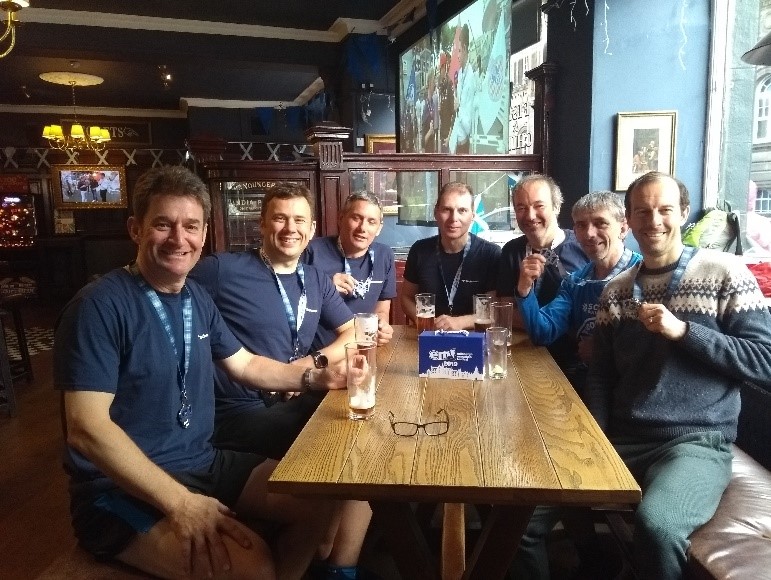 Hopefully we will have even more contenders from the Techcomp companies entering next year – get your running shoes on!