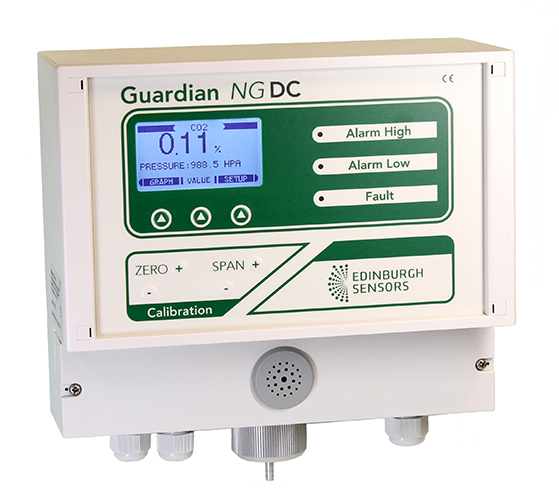 Guardian NG DC
Infrared Gas Monitor
The Guardian NG DC infrared gas monitor supplied by Edinburgh Sensors offers near-analyser quality continuous sampling, measurement and display of CO2 concentrations between 0 – 3000ppm by volume from low voltage DC supplies in the range of 18-30V. It can also be used for CH4, CO measurement. The equipment is set up to measure single use gases at a time.
Contact Us Today
Key Features
Low voltage DC supply.

True PPM readout over a wide range of pressures (pressures compensated).

Improved screen display provides more information.

Relay and fault outputs for control of external devices.
Brochure Downloads