What is TOC Analysis?
Total Organic Carbon (TOC) Analysis is a measure of water quality. TOC is the amount of carbon that is found in an organic compound. It has become an important indication of approximate levels of organic contamination and can therefore be used as a suggestion of water quality. In many cases, TOC analysis is used as an on-going monitor of change or lack of change in organic content.
TOC is measured by oxidising the organic carbon to produce CO2, which can be quantified by measurement using a gas sensor. The value can then be converted into a TOC measurement, involving the subtraction of the 'inorganic carbon', which is the content of dissolved carbon dioxide and carbonic salts.
The process is essential because water purity is critical for a number of industries including pharmaceutical, manufacturing, power generation and water supplying. The presence of bacteria or other inorganic compounds can indicate filtration, storage or system failure. Contamination can also create problems such as damaging industrial systems or negatively impacting product quality which will threaten profitability and the health of consumers. Furthermore, the knowledge of the purity of water will protect users, suppliers and the environment as the water can be used, supplied and disposed of in the most safe, cost efficient and environmentally friendly way.
Can Covid-19 be spread via Sewage Water?
The response to the global pandemic has focused upon preventing person-to-person transmission, however, experts now believe the virus could also be spread in wastewater. Scientists have identified that a possible route of infection is by sewage and natural water that has been contaminated with feces and other excreta from people infected with Coronavirus.
Despite little concrete information on this issue, many researchers warn about the possibility of infection through contact with sewage or contaminated water and environmental biologists at the University of Stirling have warned that the potential spread of COVID-19 via sewage "must not be neglected" in the battle to protect human health.
Wastewater-based monitoring of the spread of the new SARS-CoV-2 virus, also referred to as wastewater-based epidemiology (WBE), has therefore been suggested as a tool to support epidemiology. A new study has suggested that existing water purification plants can easily reduce vast quantities of the coronavirus and protect household water.
How can Edinburgh Sensors Products be used?
Edinburgh Sensors supply Total Organic Carbon analysers to measure the CO2 concentration produced by oxidising the organic carbon in a water sample, allowing the TOC to be calculated. This TOC analysis value determines one measure of how clean the water sample is.
If you are interested in gas sensing for Total Organic Carbon Analysis, why not have a read of our recent blog article.
Which Edinburgh Sensors Products are Suitable for TOC Analysis?
Our gas sensors which can be used for TOC analysis are displayed below. If any have caught your eye, please do not hesitate to contact a member of our team at sales@edinst.com for more information. We look forward to hearing from you.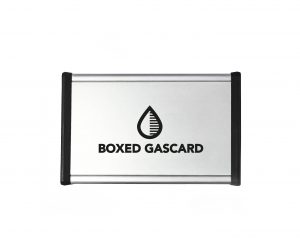 The Boxed Gascard is the latest development in the NG range of products from Edinburgh Sensors.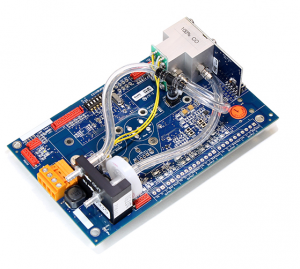 The Gascard NG infrared gas sensor is designed for ease of integration with a wide range of gas detection systems that require high quality, accurate and reliable measurement of CO, CO2, CH4 gas concentrations.
Get in Touch
If you have enjoyed this article about TOC Analysis of Sewage Water to prevent Covid-19 Transmission and would like to find out more, please get in touch as we look forward to assisting you.
Or if you would like to stay updated with future news and research from the gas sensing world, why not join us on social media and sign up to our infrequent newsletter by clicking the link below.